The concept of
Gang Show
was first created in 1932 by Ralph Reader in order to raise funds to build a swimming pool at Downe Scout Camp
The first London
Gang Show
was a great success and following this Scouts and Guides from around the world have been putting on their own
Gang Show!
Gang Show = Scout Show! Lots of singing, dancing, acting and fun!
Gang = a group of scouts coming together to put on a show!
Burdi Boys Gang Show was first held by Burslem (BUR) District (DI). Over the years District names and borders have changed and Burdi Boys Gang Show now belongs to Potteries North in Staffordshire
.
Our fantastic show is held every two years and scouts of all ages are invited to join our cast and crew. At the end of
November (
nd-
th) we will return to the Mitchell Arts Centre and perform for a live audience for
shows. The show is open to the general public.
We hope you now understand what Burdi Boys Gang Show really is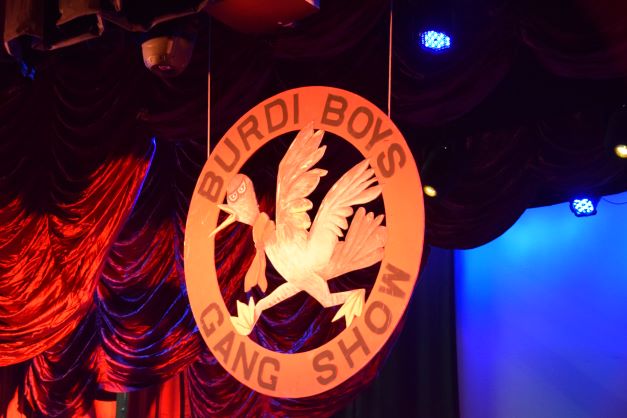 Burdi is back!!

Burdi boys is returning to the stage this year , we are going to be at the Mitchel Arts Centre from 22nd to 25th November 2023.

TICKETS ARE NOW ON SALE

To buy tickets click here





If you want to be kept up to date with all things and Burdi then be sure to head on over to our social media where we will be posting regular updates.

You can find us in the following locations:

Facebook
Instagram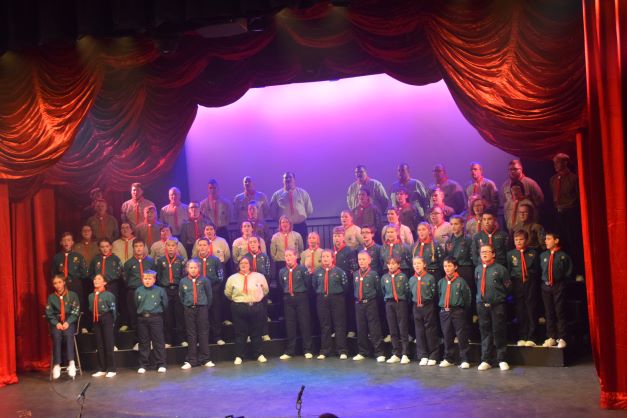 Show Times/Days

Wednesday Eve 22nd November
Thursday Eve 23rd November
Friday Eve 24th November
Saturday Matinee 25th November
Saturday Eve 25th November
Purchase our 'Crest of a wave challenge' badges!
Key Contacts